Exceptional Residential & Commercial Roofing Services for New England
When Will Murray started US Roofing in 1977, all he had was a pickup truck and a dream. That dream was to be the best and most honest roofer he could be, and we believe he accomplished that and then some. More than 40 years later, we're proud to still be serving New England residents and property managers with top-notch roofing services. We handle every project with pride, dependability and sincerity, so when quality and experience matter, turn to US Roofing.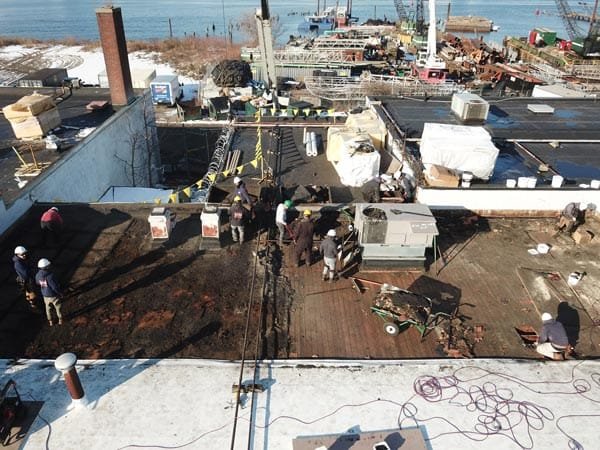 Founded on a Tradition of Excellence
Now that Will's two sons, Craig and Michael, head up US Roofing, the goal still remains the same: to provide superior roofing services with the quality, experience and integrity that our customers have come to expect. We're committed to maintaining our company's well-respected legacy of leadership and innovation, and we pledge to honor our tradition of high-quality service. We are proud of what we do and as a trusted and respected local roofing company, we'll continue to give our customers and communities the unprecedented service and quality we were founded upon.
Old-Fashioned Family Values
Good people, good values, good ideas … these are the cornerstones of US Roofing. That's why we hire based on character, integrity and attitude. As a family-owned and -operated roofing company, we know the importance of having a team you can trust. We'd never send subpar employees to your home or business, which is why we thoroughly train our team and give our roofers professional respect and reward for a job well done. Our talented and tight-knit team of installers, project managers, technicians and management are all motivated to keep your best interests in mind, because when it comes to roofing services, we want to be your contractor of choice. First time. Every time.
Contact Us to Learn More
To learn more about US Roofing and our residential and commercial roofing services, give us a call at or or contact us online. We look forward to handling your roofing project with pride, dependability and sincerity – all at a fair price.